Copper in Architecture is offered in face to face seminar format to groups of ten or more design professionals.  The seminar is very popular.  We arrange multiple programs in a given city to help offset travel costs.  We encourage smaller firms, those in more remote areas or organizations with immediate educational needs to consider our distance learning options such as webinars.
Copper in Architecture is AIA approved for 1 CEU, 1 HSW contact hour (Program Number: 17CDA110).
Topics Include: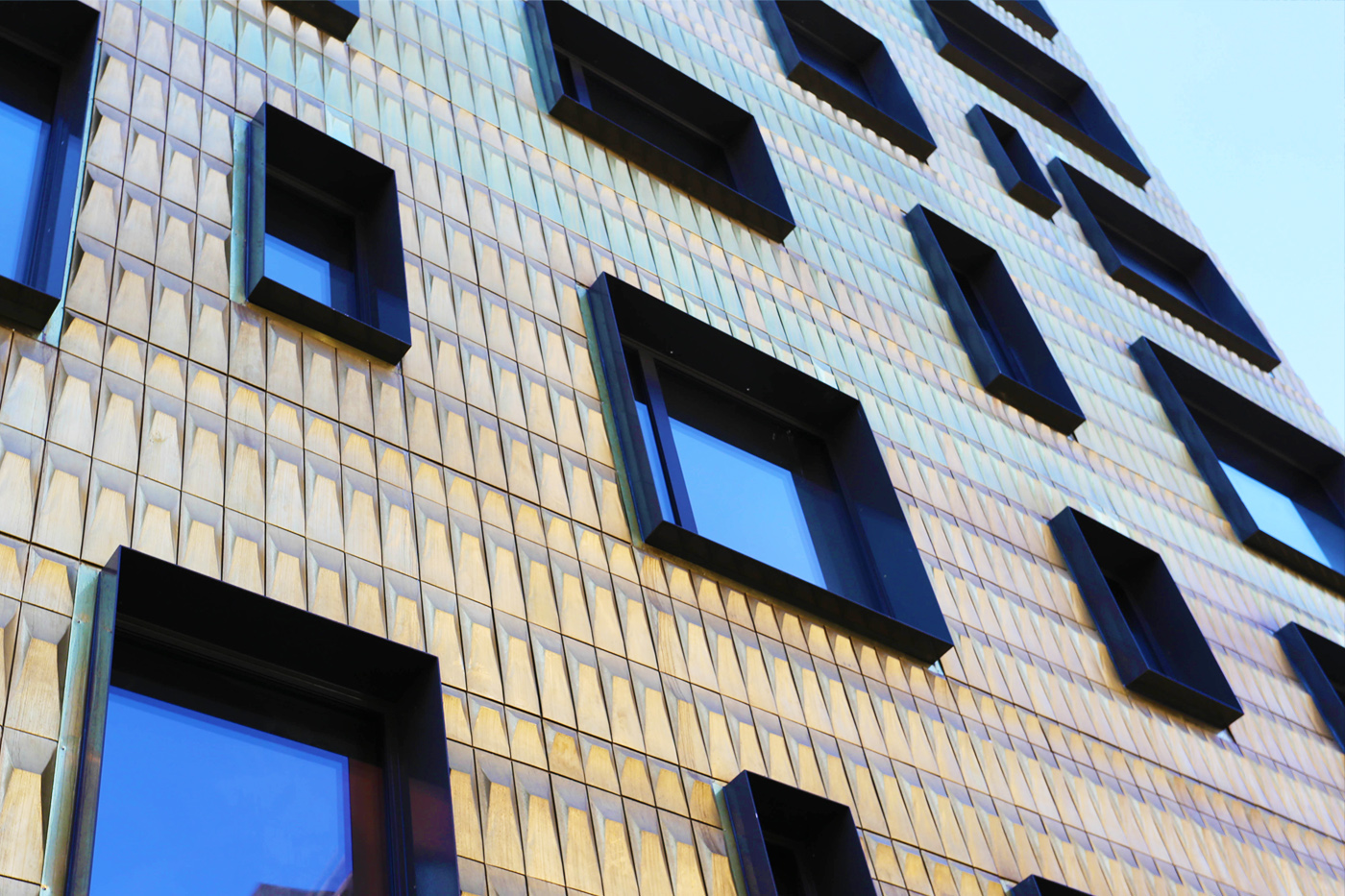 Environmental Benefits
Sources and Recycling
Copper and Copper Alloys:  Physical and Mechanical Properties, Architectural Uses
Architectural Applications: Roofing and Wall Systems
Design Principals, including examples
Images throughout featuring current award winning copper projects
A Question and Answer period follows the seminar
Contact us to schedule an instructor led seminar for your group.
Group Seminars
Each year, we provide the Copper in Architecture seminar at the request of professional organizations (AIA and CSI).
For 2017, we will present Copper in Architecture as part of the Ron Blank Associates Continuing Education Academy in the following cities:
(completed) Baltimore, MD
(completed) Minneapolis, MN
(completed) Oklahoma City, OK
(completed) Columbus, OH
October 26, 2017: Kansas City, KS
Visit https://www.ceacademyinc.com/ to register for CE Academy courses.
Webinars
Copper in Architecture is also approved for distance learning educational credit! 
Contact us to schedule an instructor led webinar for your group.
Videos
DVD - Installing Copper Roofing- This six-part DVD on copper roofing offers a close-up look at the basics - the fundamental forms, shapes and details that are the architect's tools. It should become a basic resource for all firms that specify or install copper roofing products.