A Copper Alliance Member

Where Does Copper Come From?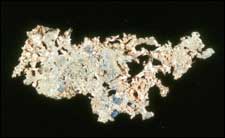 Copper is found in many parts of the world. It usually comes from copper ore, but small amounts are occasionally found ("native copper") in distorted cubic crystal chunks. Keeweenaw Peninsula near Lake Superior in Michigan is one of the most likely places to find Native Copper!!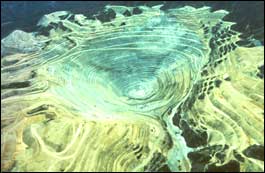 Ore is first mined, then put through a series of processes to refine and purify the copper. The USA is the second largest producer of copper in the world. The largest copper mine is found in Utah (Bingham Canyon). Other major mines are found in Arizona, Michigan, New Mexico and Montana. In South America, Chile, the world's largest producer, and Peru are both major producers of copper. Large copper deposits are also found in Canada, the Ural Mountains of Russia, and parts of Africa.
Additional Resources
The CDA web site provides many other resources for people interested in learning more about copper and its alloys.
Take a look at Innovations - our on-line magazine.
Please also check out Copper In Your Home - a section dedicated to consumers, with a special section just for kids!
If you need metallurgical or properties information, take a look at the Standards & Properties section.
Please also take a look at our application specific sections if you are looking for information regarding plumbing, electrical, architecture, and other copper alloy applications.

Copyright © 2013 Copper Development Association Inc. All Rights Reserved.