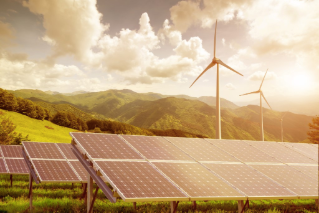 Commercial, industrial and utility sectors are installing solar photovoltaic panels and building high-megawatt wind farms to generate clean, efficient power to meet our rising energy demands. These energy sources are plentiful and do not continuously generate carbon or other emissions.
Videos
Oak Creek Wind Energy
Oak Creek Energy Systems Inc. is a pioneer in gigawatt-scale wind energy with its long-term expansion of wind power capacity in the Tehachapi-Mojave area of California. This video describes a somewhat unique case where one wind farm was constructed to serve one major customer, and explores the infrastructure necessary to keep the turbines up and running.
Education
Infographic- The Impact of Copper [ PDF-1.7 Kb] Copper is critical to our lives and communities today and will continue to be integral as we move toward sustainable energy resources in the future.
Case Studies
Solar
Copper's electrical and thermal conductivity and high resistance to both atmospheric and aqueous corrosion makes it so valuable in solar energy systems.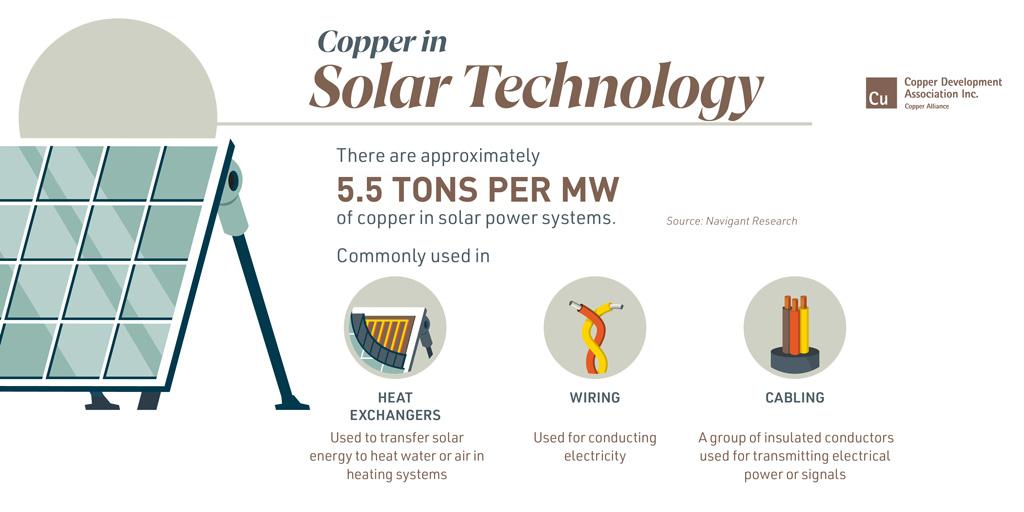 Solar PV by the Numbers
Solar power systems can contain approximately 5.5 tons of copper per MW. Copper is in the heat exchangers of solar thermal units as well as in the wiring and cabling that transmits the electricity in photovoltaic solar cells.
It is projected that 262 GW of new solar installations between 2018 and 2027 in North America will require 1.9 billion lbs. of copper.
Solar is the third-largest renewable energy source in the United States power sector. [Source: EIA]
4,700%: the increase in U.S. solar generation between 2008 and 2018. [Source: EIA]
The top states using solar energy are California, North Carolina, Arizona, Nevada and Florida. [Source: SEIA]
10,864,545: number of U.S. shipments of photovoltaic modules in 2017 [Source: EIA]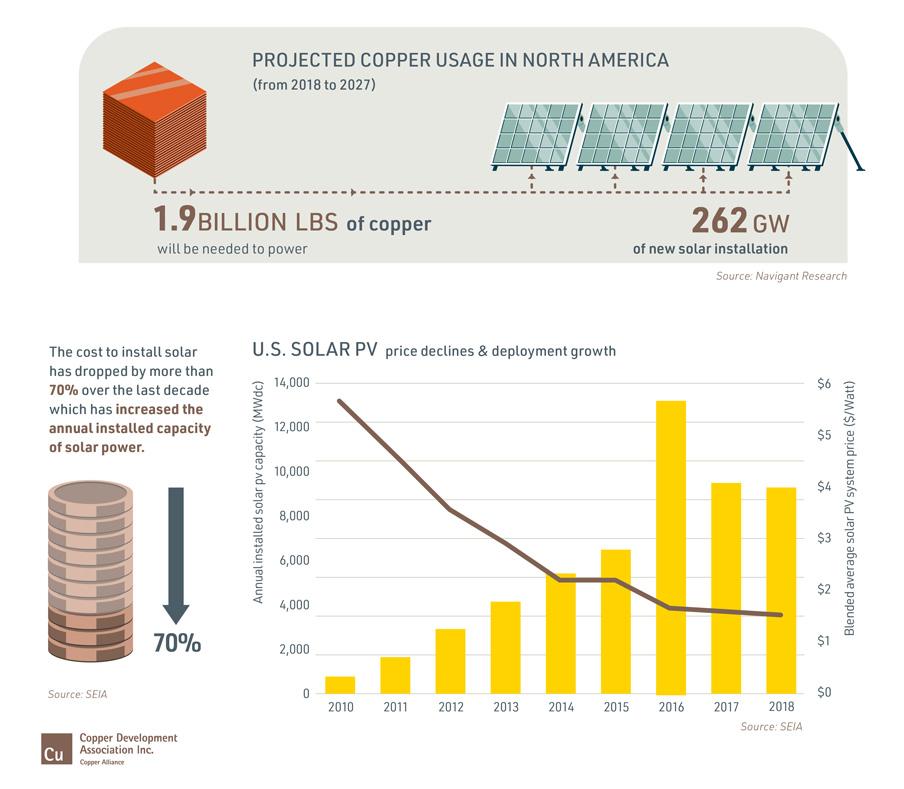 Wind
Copper is vital in wind energy technologies including in the electrical grounding system for wind turbine farms.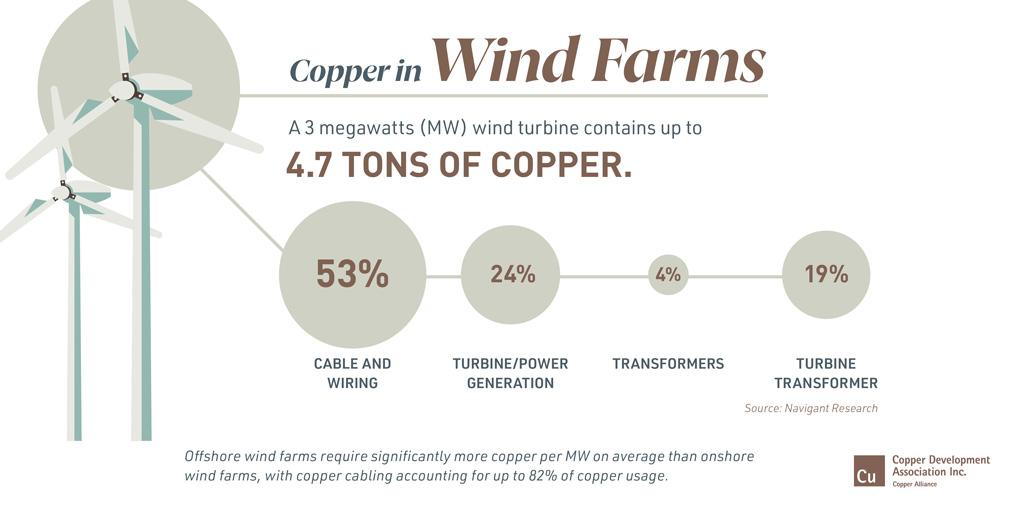 Wind Power by the Numbers​
A three-megawatt wind turbine can contain up to 4.7 tons of copper with 53% of that demand coming from the cable and wiring, 24% from the turbine/power generation components, 4% from transformers, and 19% from turbine transformers.
Onshore wind farms use approximately 7,766 lbs. of copper per MW.
Offshore wind installation uses 21,068 lbs. of copper per MW. The cabling of the offshore wind farms accounts for the bulk of the copper usage.
6.5%: percentage of the country's electricity generated by wind energy in 2018, enough to power 26 million homes. [Source: American Wind Energy Association]
8%: the capacity growth wind energy had in 2018 alone.